Ok folks, I'd like to spend some time talking about the writing project I am working on: Seven Kinds of Darkness. I also hope this can be of help to others in a similar situation: trying to write your stories while having a different job.
In short, it's time to play with all my cards down on the table.
Yeah… I am a weird guy who is writing a book – with which, don't get me wrong, I don't disagree. Aside for when I am the weird guy because I am writing a book.
I mean, I am not even trying to get you to un-weird me. I am a guy that spends his time massaging his cat's shoulders so I'm pretty convinced people have better material to say I am an odd guy.
It's been quite hard for me to stick onto a single project and being able to deliver – I have a pretty terrible record of abandoning things moving to others without bringing much of a closure to what I have started.
In the last few months though, I've gotten pretty serious about completing a project: "Seven Kinds of Darkness". Before this summer I had quite a lot of false starts at this (an incredibly old version of this is still on my wattpad account – waiting to be deleted).
What is this Seven Kinds of Darkness?
I'll try to be methodical in this section and, since I am an engineer, I am going to do what serious people do when they want to show they are serious: a bullet list.
Genre: Dark Fantasy / Vampire
Theme: What does it mean to be human? What if a human could live forever? What if something non-human is turned human?
Language: Italian (I will translate it to english)
Word-count target: this makes no sense to me – I don't have such target. Given where I am right now though I expect to land in the 80k-90k ballpark.
Synopsis: An exclusive party, the forgotten prince of Paris, seven vampires and a girl with the eyes as green as emeralds hunted by terrible hunters. What links between them such different creatures? A Templar knight, a philosopher, a megalomaniac genius, an oracle, a pre-destined boy, a priest and a witch? Will the seven vampires learn to be afraid of the darkness? Which secret has the prince discovered that pushed him to renounce to his domains? Why now, after hundreds of years, did he decide to organise a party in his palace outside of the french capital? How did he choose his guests?
Inspiration: Uhm…many. I have played Vampire the Masquerade during high school – this influenced heavily my views on vampires and how to manage them in fiction. I found two character backgrounds I wrote years ago, as a result, I've built a long story around them.
What's your writing process?
This is an interesting question – which is funny for me to say since I asked it to myself.
At the time of writing this post (and during the development of Seven Kinds of Darkness) I still work – not as a writer – for most of my day. This means that I spend at least eight hours a day doing something else; and it goes without saying that in the evening I am pretty tired.
To keep going like this without flipping the table I need to have method.
What is my method then?
Create an outline: Yes. I am a boring guy and so I decided to outline this novel. There is no way I can afford losing a day while thinking where my story should go. I spent two or three days at the start of the work to organise the list of scenes. This helped me find a lot (and when I say "a lot" I mean "A LOT") of logical mistakes and plot holes. Above this though, it allows me to know in advance what I am going to write every time I sit down. I don't see this as limiting because if I change my mind on something I go back and change it in the outline.
Have a daily target: I needed this so much. Together with the outline this has been a game changer. Tired or not, willing or not, I know one thing: every day I write a number of words equal at least to my target. It doesn't need to be high, it just needs to be there. I started with 500 words a day (that I am now increasing to 1000). For more than two months now, I never missed my target even while doing going up glaciers during the day.
Decouple writing from editing: This was a hard one but helped too because it increased my writing speed. It is state of mind. While writing my first draft I don't edit. I don't re-read whatever I write nor I go back another day to edit it either. I will not edit until I have completed the first draft entirely. Now… I know what you are thinking – I am probably writing garbage and yes, my unfaithful friend, I am. It just doesn't matter, I will fix everything during the next few re-drafting and editing phases.
Character-dedicated mind-maps: To be productive, I needed to know my characters really well. I decided to use a system I've used during my career as an engineer: mind-maps. These allow me to have a clear picture of characters and boost my productivity whenever they are on scene.
Delegate: I will not do all the work. Cover design: no thanks! Editing? Sure, I'll do it but I will also get the help of a professional editor. Translation? Maybe – despite I am starting to think I will hire a translator.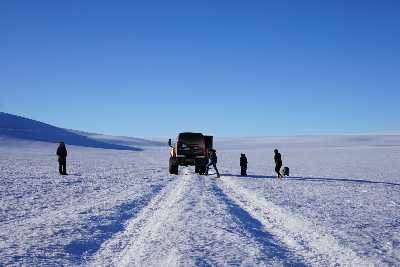 There is so much more to say about process that I will write a post on this in the next few weeks.
When are we going to read Seven Kinds of Darkness?
Uhm… I hope my first draft to be complete by end of November 2017. This means that hopefully everything should be ready in italian by March 2018. I am still not sure about the time needed to translate something of this size, but I hope everything will be ready in english before end of June 2018.
I will keep on posting about Seven Kinds of Darkness and my writing process in the next few weeks. In the meantime, feel free to ask anything you want in the comments below or subscribe to the blog.